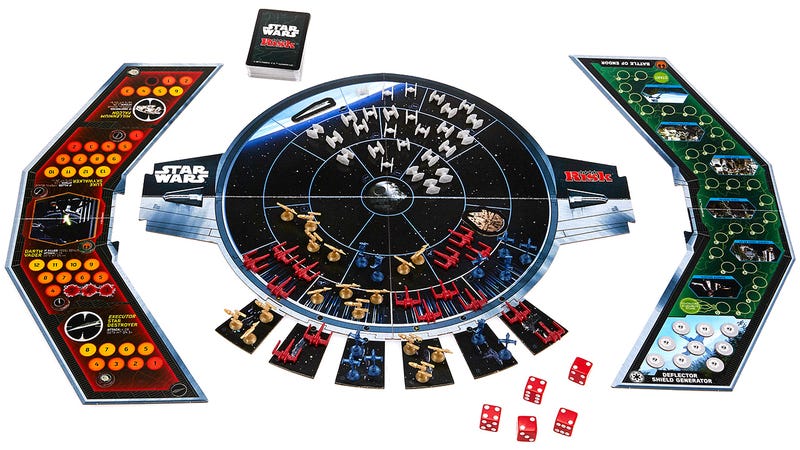 (Credit: toyland.gizmodo.com)
There is a board game out there that should spice things up just untill the release of Episode 7.
It's name: Risk: Star Wars Edition.
In this game, player are able to chose between the dark and the light side of the force. The "map" is not continents, like in other Risk games, but a galaxy which you will be able to conquer.
Players will be able to reproduce the iconic battles from Return of the Jedi including the attack on the Death Star, the shield attack on Endor, and the duel between Luke and Darth Vader.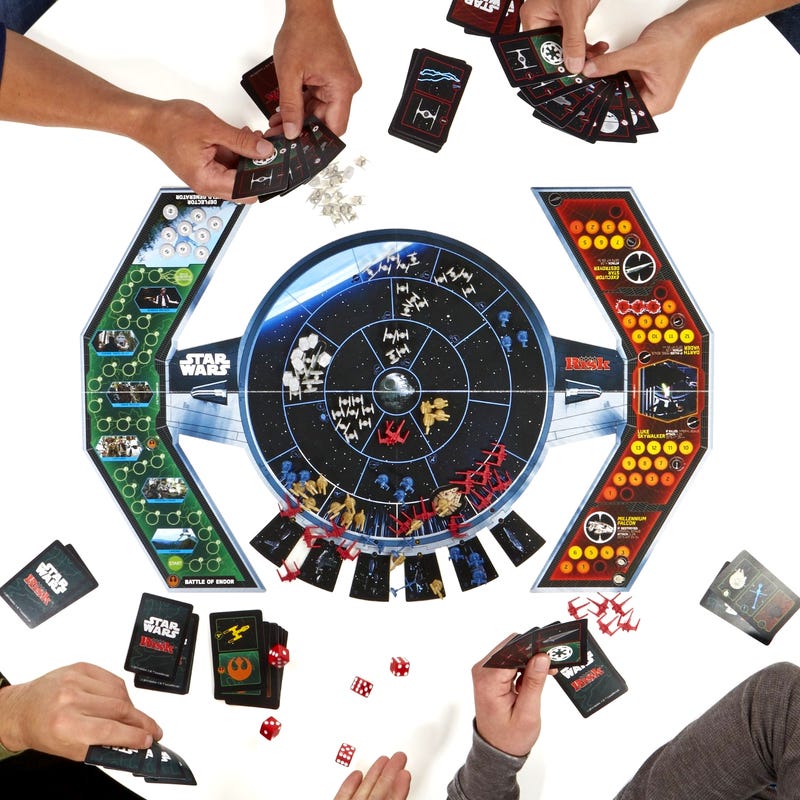 (Credit: toyland.gizmodo.com)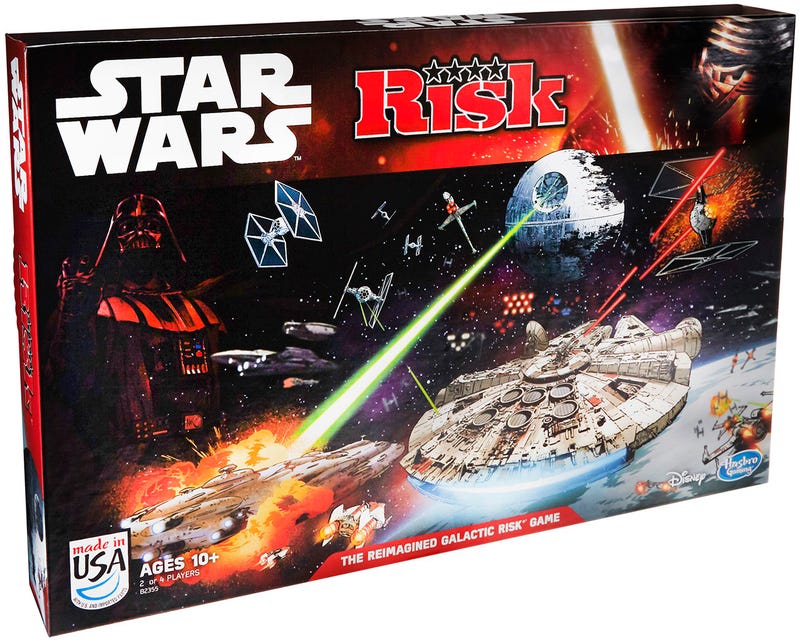 (Credit: toyland.gizmodo.com)
The game is available now for 30$.
Source: http://toyland.gizmodo.com/star-wars-risk-lets-you-conquer-an-entire-galaxy-not-j-1725413083?utm_content=buffer0e06e&utm_medium=social&utm_source=twitter.com&utm_campaign=buffer