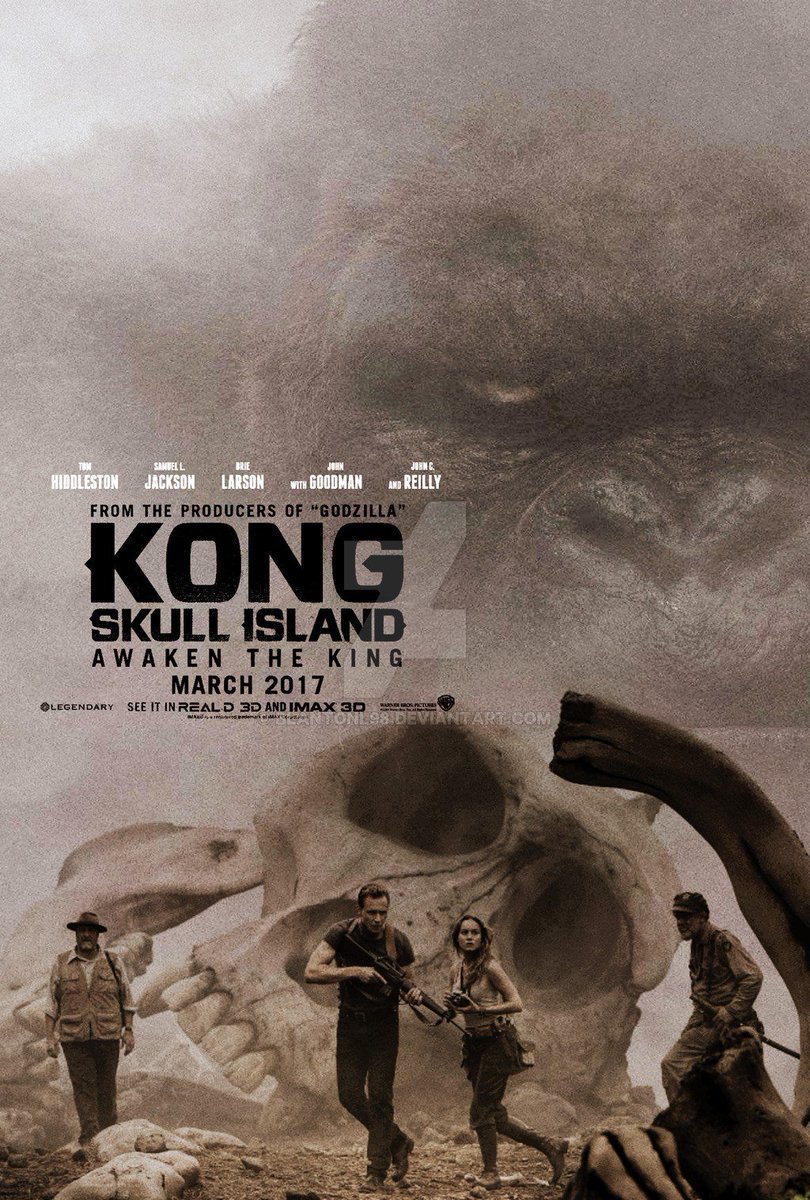 Synopsis
"From the size of the skull, you can tell that things on this island are much bigger than audiences are used to with traditional Kong lore," Vogt-Roberts previously told EW. "Our Kong is by far the biggest Kong that you've seen on screen, and that translates to a lot of different things on the island. Peter Jackson's Kong was around 25 feet. The '33 Kong ranged between 25 feet and 50 feet, I want to say he was 50-plus feet when he was on the Empire State Building. He varied in size dramatically! The '70s Kong was somewhere between them. The thing that most interested me was, how big do you need to make [Kong], so that when someone lands on this island and doesn't believe in the idea of myth, the idea of wonder – when we live in a world of social and civil unrest, and everything is crumbling around us, and technology and facts are taking over – how big does this creature need to be, so that when you stand on the ground and you look up at it, the only thing that can go through your mind is: 'That's a god.'"
In case you have missed it, the trailer released at Comic Con can be seen below:
Kong: Skull Island will hit March 10, 2017.