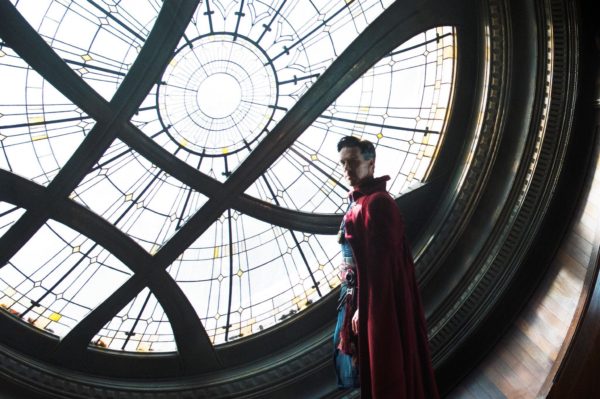 Doctor Strange debuted in some countries on October, 25 and already gained $86 million.
"Doctor Strange opened on 213 IMAX screens in 32 countries, producing record results with an estimated weekend of $7.8 million. With only select territories launching the film, Doctor Strange became IMAX's all-time biggest October opening internationally, more than doubling the previous record (Gravity with $3.2 million). Next week, Doctor Strange opens at another 787+ IMAX locations in 34 additional territories globally, including North America and China. This will make Doctor Strange the all-time widest IMAX release globally, and marks the first time a film will play on 1000+ IMAX screens.
Doctor Strange opens in the US/Canada on November 4. Next weekend also sees openings in Russia (wide), Brazil and China along with Croatia, Hungary, Israel, Lebanon, Slovakia, Slovenia, Norway, South Africa, Turkey, India, Ecuador, Trinidad, Panama, Uruguay, Paraguay, Peru, Bolivia, Chile, Colombia and Venezuela. The film doesn't open in Japan until January 27.
Here are the results from key markets:
Korea $18.1M
UK $11.1M
France $5.7M
Australia $4.9M
Germany $4.8M
Mexico $4.6M
Taiwan $4.3M
Hong Kong $3.2M
Indonesia $3.1M
Philippines $2.7M
Italy $2.5M
Thailand $2.5M
Russia $2.5M
Malaysia $2.4M
Singapore $2.2M
Spain $2.2M"
Cursive text quoted from: http://www.superherohype.com/news/384891-doctor-strange-opens-to-86-million-overseas#ItrIIFgrjzobHMub.99