Artist Adrijana's contributions to this year's Melodifesrtivalen is Amare. Melodifestivalen is a big Swedish competition which lets the audience, in the end, choose a winner that will represent Sweden at Eurovision Song Contest ( that will be held in Kiev, Ukraine in May).
The competition is parted into 4 semifinals and a "second chance"- part before the big final.
Amare has made it to Sweden's Top 50 on Spotify, charting at 49 as for now, with over 70K listenings in just a couple of days.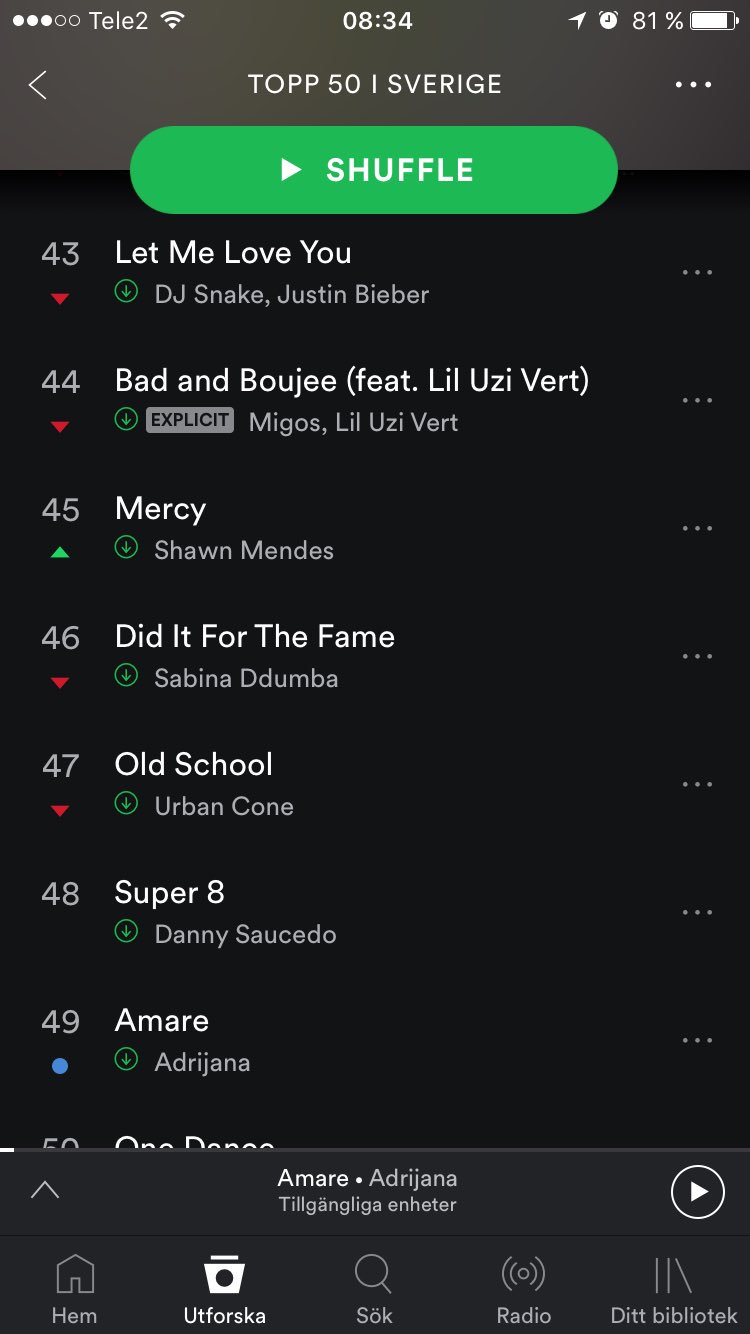 Author: Melika Zakarie
Adrijana's manager has made a name for herself by interviewing various artists and other personalities for her blogg – duvetinte.se and even for Kingsizemagazine, Scandinavia's biggest hip hop magazine, is streaming games on Twitch, is a DJ and has a Youtube channel. She even got a Facebook page.
Her twitter is Duvetinte
Make sure you check them out!