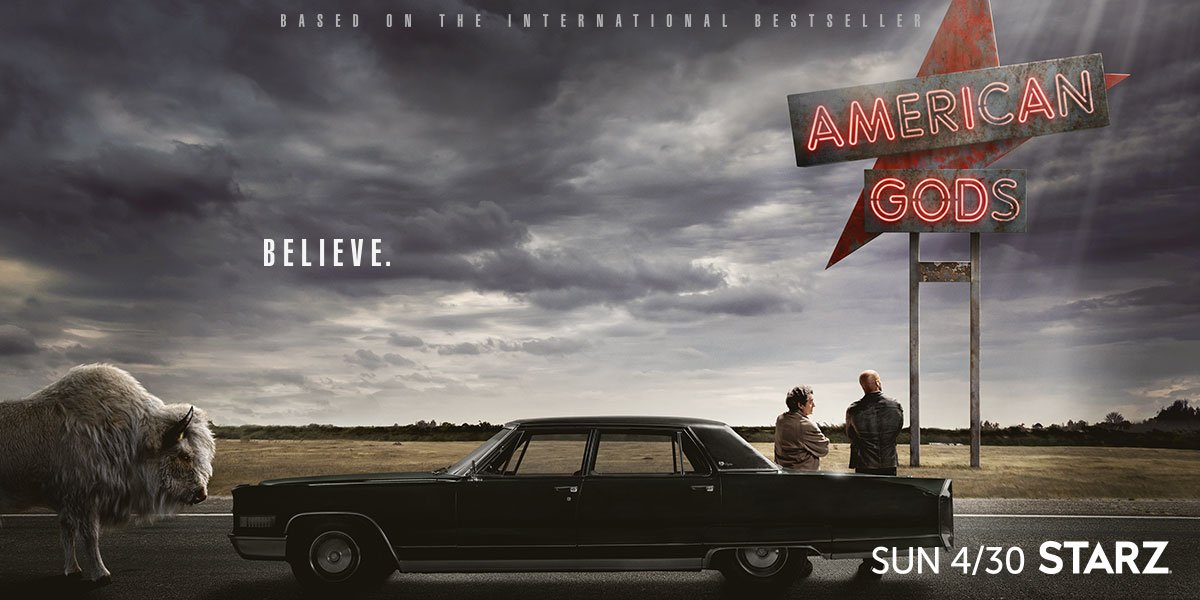 American Gods will debut on Starz on Sunday, April 30th at 9 p.m.
The series are based on Neil Gaiman's novels with the same name. The writer recently talked to the Wall Street Journal and elaborated that the series will consist of eight episodes and will only make it a third of the way through the books.
The synopsis is the following:
Shadow is a man with a past. But now he wants nothing more than to live a quiet life with his wife and stay out of trouble. Until he learns that she's been killed in a terrible accident. Flying home for the funeral, as a violent storm rocks the plane, he is greeted by a strange man in the seat next to him. The man calls himself Mr. Wednesday, and he knows more about Shadow than is possible. He warns Shadow that a far bigger storm is coming. And from that moment on, nothing will ever be the same.