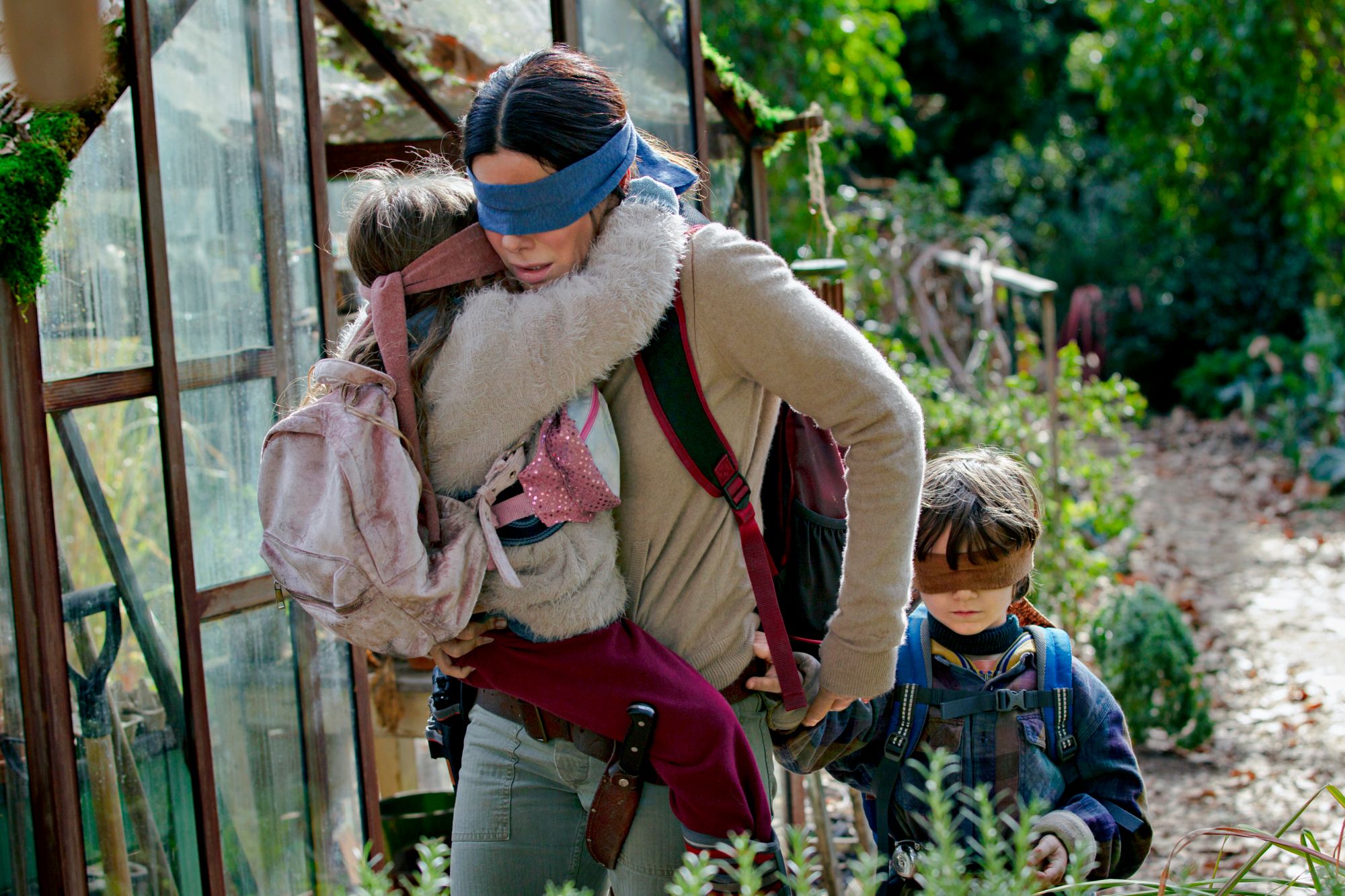 PLOT: In the wake of an unknown global terror, a mother must find the strength to flee with her children down a treacherous river in search of safety. Due to unseen deadly forces, the perilous journey must be made blindly. Directed by Emmy winner Susanne Bier, Bird Box is a thriller starring Academy Award winner Sandra Bullock, John Malkovich, Sarah Paulson, and Trevante Rhodes
NETFLIX does not use to release any certain numbers concerning viewership of its content. However the new SANDRA BULOCK original was such a massive hit that it made the company change, at least for this time, its strategy. In the embed below you can read the numbers.
Took off my blindfold this morning to discover that 45,037,125 Netflix accounts have already watched Bird Box — best first 7 days ever for a Netflix film! pic.twitter.com/uorU3cSzHR

— Netflix Film (@NetflixFilm) 28 december 2018
https://platform.twitter.com/widgets.js
Some of that information is beginning to come to light, though. A spokesperson for Netflix tells The Verge that the company only counts an account as having watched Bird Box "once a view surpasses 70 percent of the total running time (including credits)." Furthermore, "each 'account' may include multiple views and viewers but is only counted once," the spokesperson added.
Source: https://www.theverge.com/2018/12/30/18161741/bird-box-netflix-45-million-accounts-statistics-views
To put that number into perspective, if each of those accounts had paid $14 to see Bird Box — less than the price of a movie ticket in cities like New York — the Netflix thriller would have surpassed Aquaman's current global box office haul of $629 million.
Source: https://mashable.com/article/netflix-bird-box-viewership/?europe=true&utm_cid=mash-com-Tw-main-link#FkNwY7FmnaqF
Netflix boasted just over 137 million subscribers worldwide in October. Approximately 58 million of those subscribers are based in the United States, according to the company's third quarter earnings report, with an additional 79 million subscribers worldwide.
Source: https://www.theverge.com/2018/12/30/18161741/bird-box-netflix-45-million-accounts-statistics-views
The previous record holder was BRIGHT, a fantasy flick starring WILL SMITH and released a year ago. No data for it is available/released. BIRD BOX is out since December 21 only on NETFLIX.