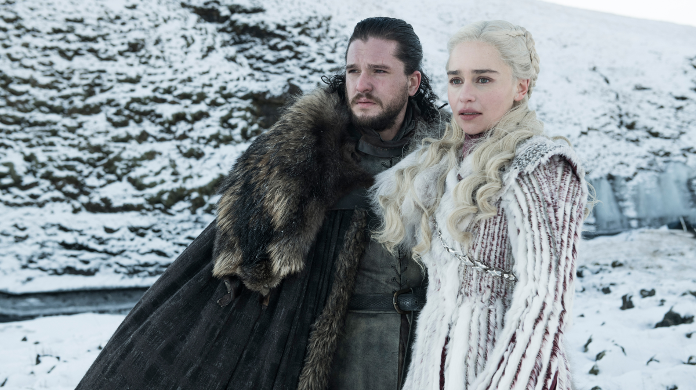 According to a picture posted by IGN on its Facebook page, the length of each episode of the 8th and last season of GAME OF THRONES is the following:
Episode 1 : 54 minutes
Episode 2 : 58 minutes
Episode 3 : 60 minutes
Episode 4 : 78 minutes
Episode 5 : 80 minutes
Episode 6 : 80 minutes
Also concerning the last season of the show: there'll be a battle scene even bigger than the one at HELM's DEEP in THE LORD OF THE RINGS: THE TWO TOWERS. This one is said to be "THE GREATEST EVER ON FILM'. GAME OF THRONES is back on April 14 on HBO.
Source for the article: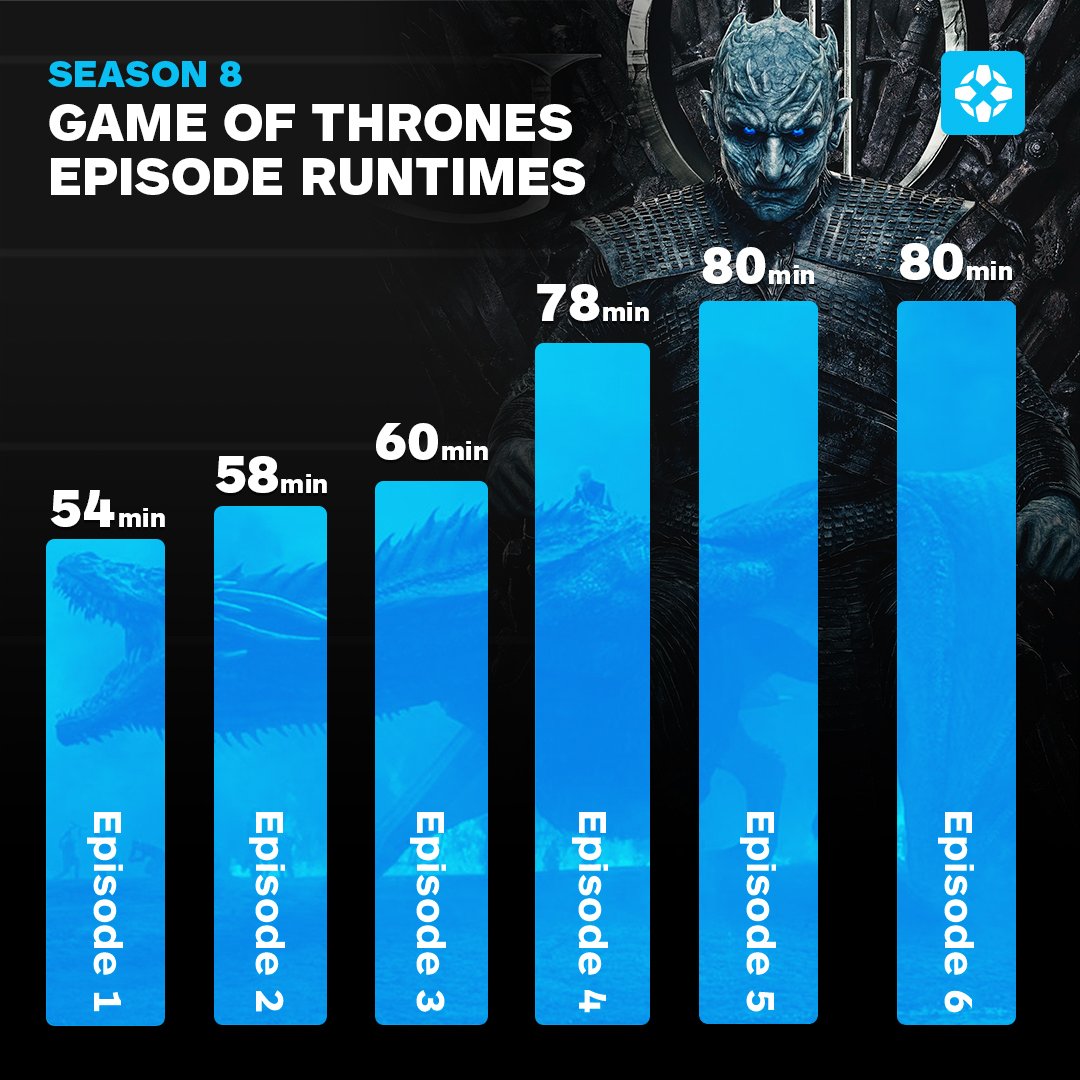 And here is another, seemingly confirming the info: