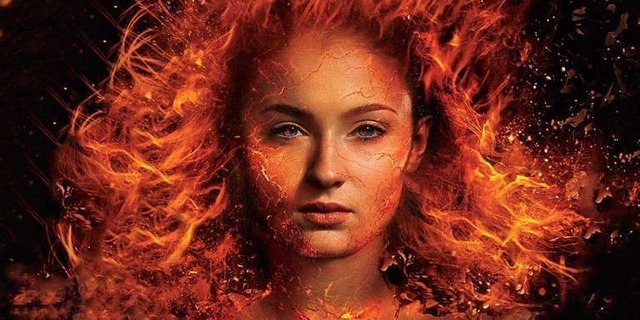 It'll be fun to see what direction the X-men universe will head to in the final movie by FOX. Surely Marvel must have plans for the franchise, now that the film rights are back home, prolly with both stand- alone iterations aswell as crossovers with MCU's other superheroes. Technically speaking, the X-Men are not superheroes, they're mutants. There are various meetings in different forms and under different circumstances involving the two groups in Marvel's comics.
In this trailer we find out how Jean Grey (played by Game of Thrones- star Sophie Turner) gets her alias – Phoenix.
This is the story of one of the X-Men's most beloved characters, Jean Grey, as she evolves into the iconic DARK PHOENIX. During a life-threatening rescue mission in space, Jean is hit by a cosmic force that transforms her into one of the most powerful mutants of all. Wrestling with this increasingly unstable power as well as her own personal demons, Jean spirals out of control, tearing the X-Men family apart and threatening to destroy the very fabric of our planet. The film is the most intense and emotional X-Men movie ever made. It is the culmination of 20 years of X-Men movies, as the family of mutants that we've come to know and love must face their most devastating enemy yet — one of their own.
In US Theaters June 7