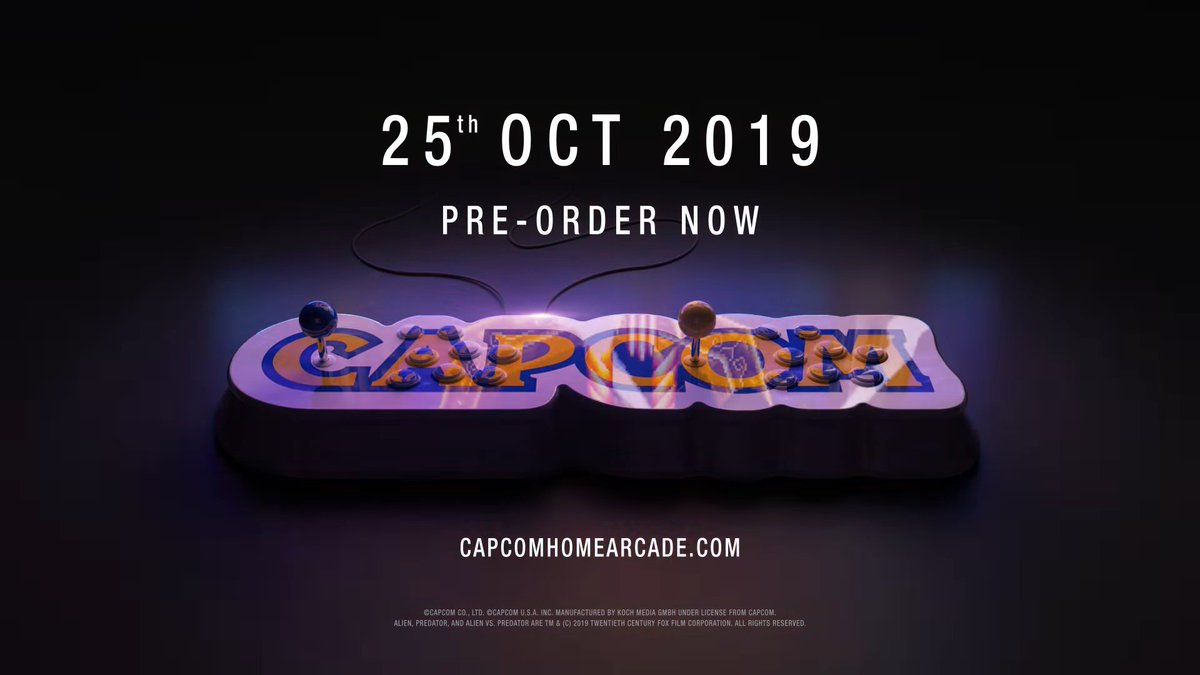 After Nintendo's and Sony's success with new mini- iterations of their classic gaming consoles, it's now CAPCOM's turn to reveal a similar project.
Named CAPCOM HOME ARCADE, the console is described as a "brand new plug and play console" and and it comes loaded with coin-op games from the '80s and '90s. Their speciality from that age – fighter and beat-em-ups will be well represented. The system is manufactured by Koch Media.
The official site lists a 25 October 2019 launch date and you can pre-order it now. Its listed price is around $260. The games announced are:
* 1944: The Loop Master
* Alien vs Predator
* Armored Warriors
* Capcom Sports Club
* Captain Commando
* Cyberbots
* Darkstalkers
* Eco Warriors
* Final Fight
* Ghouls and Ghosts
* Giga Wing
* Mega Man: The Power Battle
* ProGear
* Street Fighter 2: Hyper Fighting
* Strider
* Super Puzzle Fighter 2 Turbo.
Visit the official site for more info.