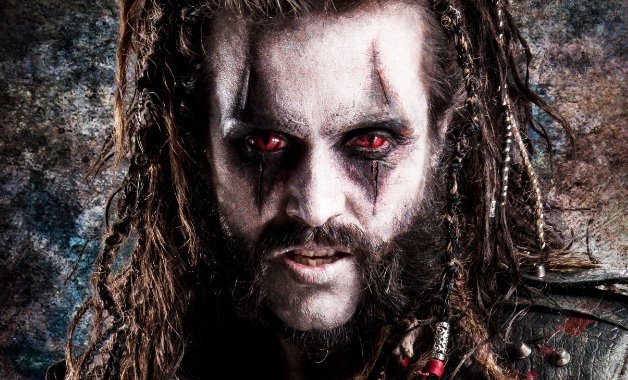 The second season of the DC series will arrive this summer. Doomsday and Brainiac I've seen in SMALLVILLE, a show that aired from 2001 to 2011 and centered around a teenage/young adult Superman (played by Tom Welling). Zod I know of from MAN OF STEEL, the Superman movie with Henry Cavill as main role. He was the main villain.
Fans of this show are pretty excited over the characters and there is a certain buzz around the Internet, mainly the reason to why I wanted to post this. Much thanks to the Lobo reveal (present in picture above).
Timeweise, the show is set two generations before the destruction of the legendary Man of Steel's home planet – Krypton – and follows Superman's grandfather.
The video description sais that:
Zod! Brainiac! Doomsday! Lobo! Seg-El's enemies are closing in, and the future of his home planet of Krypton has been stolen. Join the fight to take it back when Krypton returns to SYFY on June 12.
So there you have it: you've got some time to catch up with the show.
The synopsis released for this season is:
What if Superman never existed? Set two generations before the destruction of Superman's home planet, KRYPTON follows Seg-El (Cameron Cuffe), the legendary Man of Steel's grandfather, as a young man who fights to save his home planet from destruction. Season 2 brings us back to a changed Kandor, locked in a battle over its freedom and its future. General Dru-Zod (Colin Salmon) is now in control. He's on a ruthless mission to rebuild Krypton according to his ideals and to secure its future by conquering the universe. Faced with a bleak outlook, our hero, Seg-El, attempts to unite a dispersed group of resisters in an effort to defeat Zod and restore hope to their beloved planet. Their chance at redemption is threatened however, by their opposing tactics, shifting alliances and conflicting moral boundaries – forcing each of them to individually determine how far they're willing to go in pursuit of a better tomorrow.