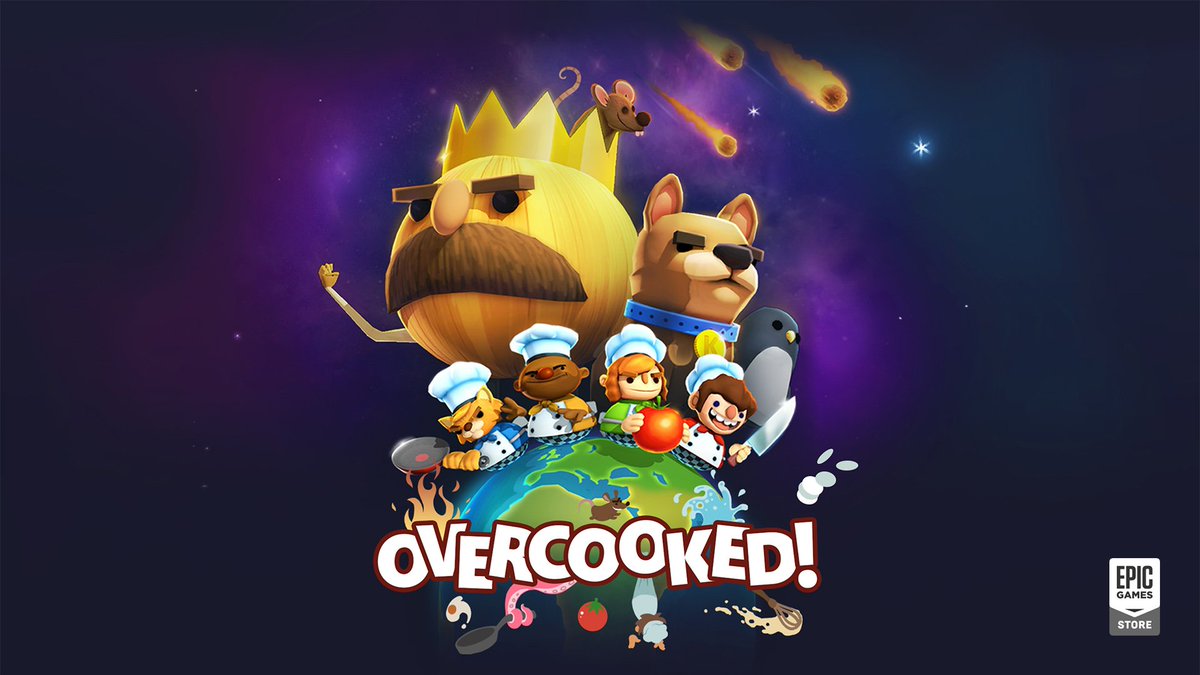 Overcooked is a couch co-op cooking game for one to four players. Working as a team, you and your fellow chefs must prepare, cook and serve up a variety of tasty orders before the baying customers storm out in a huff.
It was developed by Ghost Town Games and Team 17 and released 2016. There is also a sequel.
The game is FREE on Epic Games Store until next Thursday (June, 11th), when it will be replaced by Torchlight.