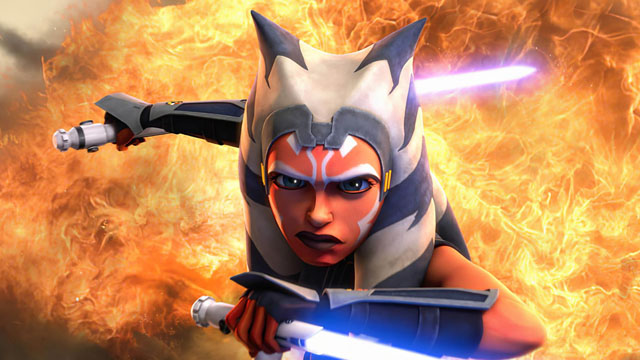 'Star Wars: The Clone Wars' is an animated show within the established Star Wars universe. Episode II, also known as The Clone Wars, serves as its starting point.
The series aired for five consecutive seasons until 2015 on Cartoon Network. Netflix then picked it up for its sixth season.
It is said that fans were unsatisfied with the ending of the show (which back then was the sixth and final), demanding the producers to continue the series and give it a proper finale. Then the seventh season was officially announced during last year's Comic Con.
Now that Disney got its own streaming service, Disney+, up and running, all the episodes are available there.
The new episodes will premiere on February 17th, a reveal made public by a promotional video on Disney's official site.
The Clone Wars follows the wartime days of Anakin Skywalker, Obi-Wan Kenobi and Yoda. The Clone Wars bridges the gap between The Original and Prequel Trilogies of The Star Wars Saga and brings new characters to the forefront of Star Wars canon, including Anakin's apprentice Ahsoka Tano, and Captain Rex.
Source: https://www.cbr.com/star-wars-clone-wars-season-7-release-date/