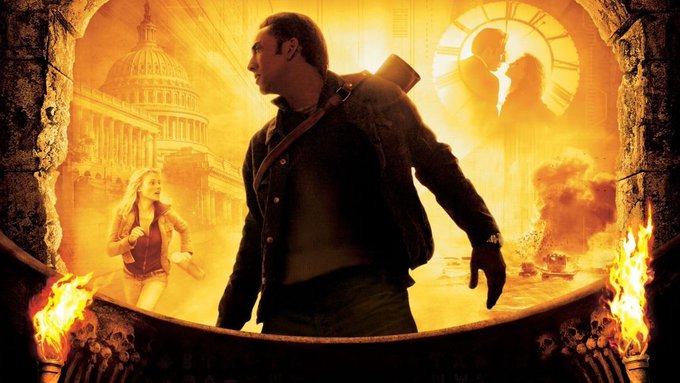 There are two 'National Treasure'- films, released around the middle of the '00s, with Nicolas Cage as treasure hunter Ben Gates in the lead.
2004's 'National Treasure' features one of the most AWESOME SCENES in cinema history: the stealing of The Declaration of Independence. The goal: to find a legendary Templar Treasure. With a budget of aprox. $100 million, the film grossed around $350 million worldwide.
In the follow-up – 'National Treasure: Book of Secrets' – Ben Gates must follow a clue left in John Wilkes Booth's diary to prove his ancestor's innocence in the assassination of Abraham Lincoln. It managed to overtake the financial success of the original flick as the production's estimated budget of $130 million turned into a worldwide gross of over $457 million.
The news that a third installment is in works comes from The Hollywood Reporter where it's stated that Chris Bremner is writing the fourth 'Bad Boys' film and also 'National Treasure 3'.
National Treasure director Jon Turteltaub, Jerry Bruckheimer, and Nicolas Cage are ready for the project.
Now, this should NOT be taken as any confirmation as this project has been reported to be in works before. We should wait for more information.