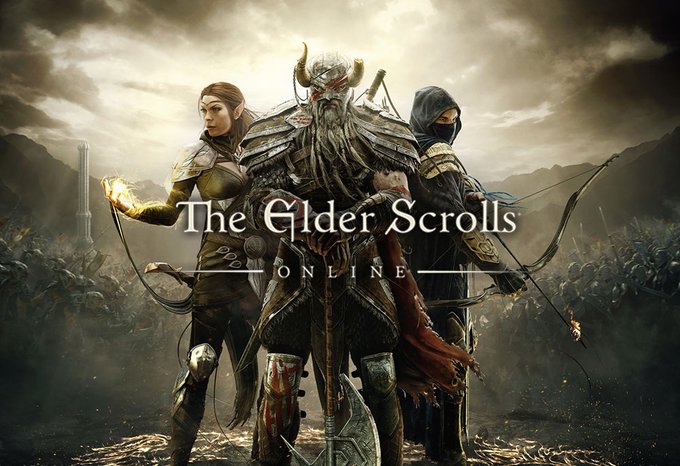 'The Elder Scrolls Online' was released in April, 2014. It's a game where players got the chance to togheter explore 'The Elder Scrolls' universe online. And the game still is relevant as new expansions are added to the core experience.
'Morrowind'(2017), 'Summerset'(2018), 'Elsewyr'(2019) And now 'Greymoor' are the extra chapters for the title.
'The Dark Heart of Skyrim' is extra content in form of DLC and the the 'Greymoor' chapter:

Cinematic trailer for 'Greymoor':

This Chapter brings all-new adventures to ESO players, including:
A new zone to explore: Western Skyrim
A gothic main story quest line that ties into the Dark Heart of Skyrim adventure
An intriguing new system: Antiquities
A massive new 12-player Trial: Kyne's Aegis
New world events: Harrowstorms
New delves, public dungeons, and stand-alone quests
Updates and quality-of-life improvements including a rework of the Vampire Skill Line (free for all ESO players)
Coming June 2, 2020, for PC/Mac, Xbox One, and PS4.
Source: https://www.elderscrollsonline.com/en-us/updates/chapter/greymoor