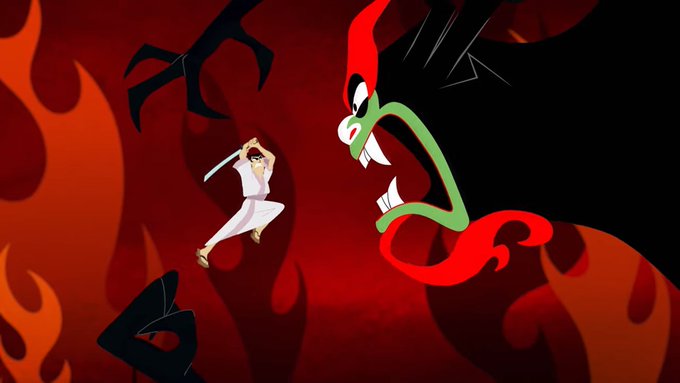 Samurai Jack: Battle Through Time is a brand new, 3D hack-and-slash where players control Jack as he travels through different timelines towards his final showdown with Aku.
It was announced a couple of days ago by Adult Swim Games and Soleil. It's voiced by the original voice- actors from the animated television series that ran on Cartoon Network for 4 seasons (premiered August 10, 2001 and ran until September 25, 2004), for 13- episodes long each. As it was revived for a fifth season, Adult Swim became its new home for the final ten episodes – that went live on March 11 until May 2017.
The game is based on the series.
Samurai Jack: Battle Through will release in summer 2020 for Nintendo Switch, Xbox One, PC and PS4.