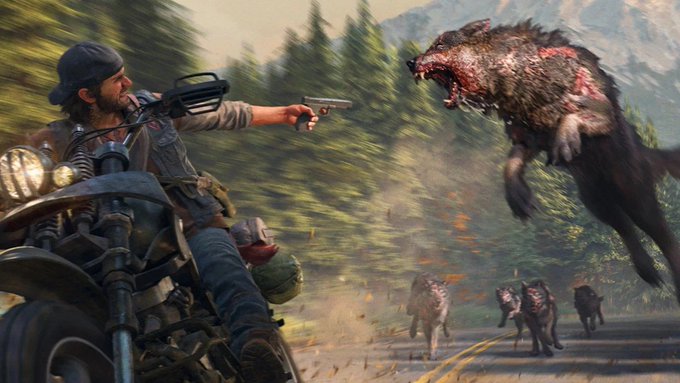 'Days Gone' was released one year ago (three days back) and is still the largest project from Sony's Bend Studio. I still remember seeing the reveal trailer at E3 a couple of years ago and it definately captured my attention.
The title is an open-world set in an apocalypse full of zombies and a couple of other threats.
The occasion is celebrated with a cool infographic that gives an overview over some cool stats and here it is: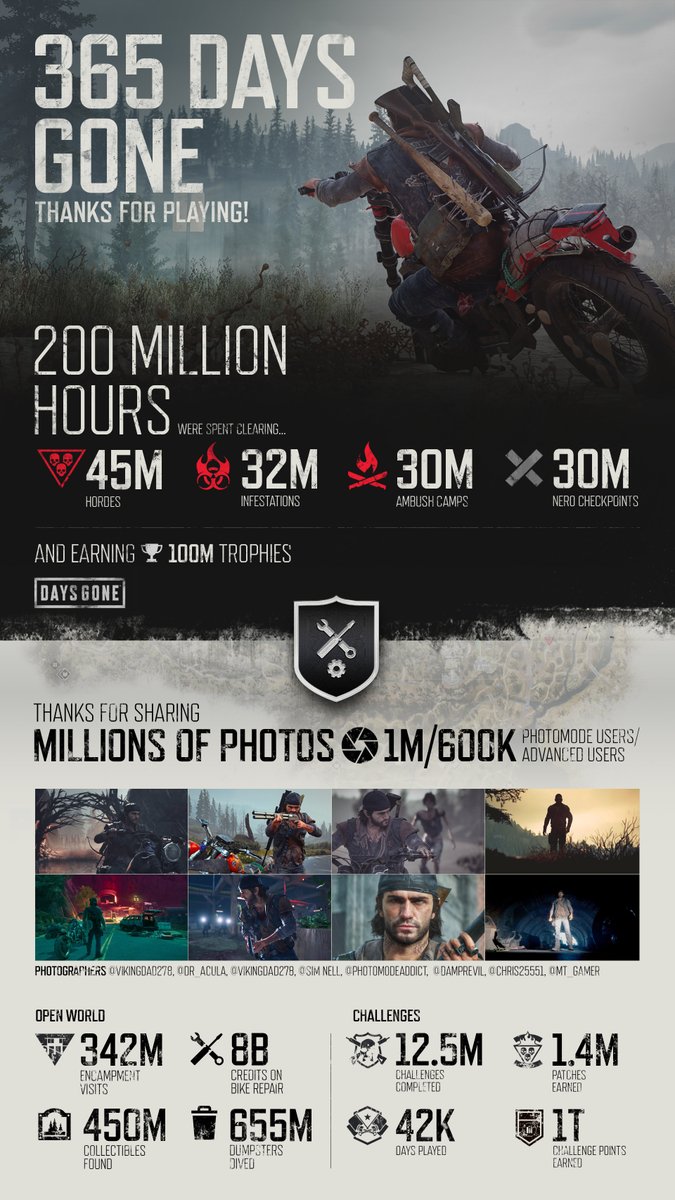 Players have (togheter) achieved 200 million HOURS of gameplay, encountered 45 million hordes, spent 8 BILLION credits on (motorbike) repairs and over 42K (thousands) of days have passed by.
It's worth mention that the developers have shown love to the community after the launch with free updates and free DLC. While none of these were anywhere near full fledged expansions with many extra hours of playtime, there were 12 different challenges added, rewarding those completing the game with extra stuff to do.
And here's the trailer I've been telling you about. Enjoy!